WHY CHANGE AT ALL, A HANDFUL OF DOLLARS CAN BRING RELIEF ON YOUR WAY HOME. IT IS ALL BUT A DREAM, SO BETTER BE PREPARED. WE ARE NOT GOING TO WAIT ANY LONGER, JOHN. FIRST COME FIRST SERVE.
Somewhere set in unknown territory, south of Vegas, the collection envisions ideas of light. Neons, light beams and reflections on metallics, gold and silver, shape arches and create an overall enlightened architectural structure.
The sun ray pleated skirts, pants and dresses have a laser cut hemline that enables freeform curves and a precise definition of pleating. On the padded bomber jackets the pleats sculpt around the shoulder and spread the reflections rhizomatically.
looks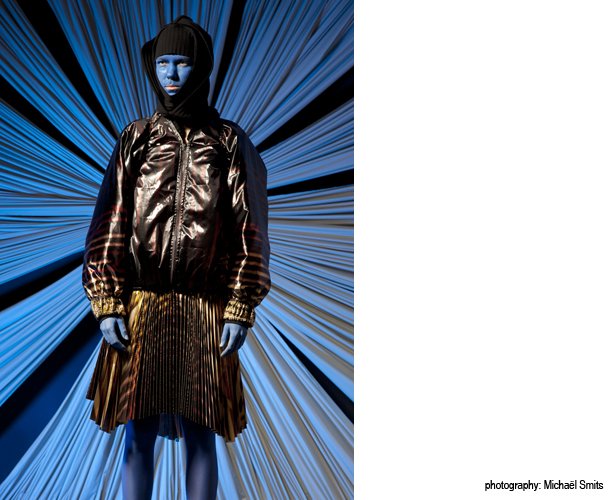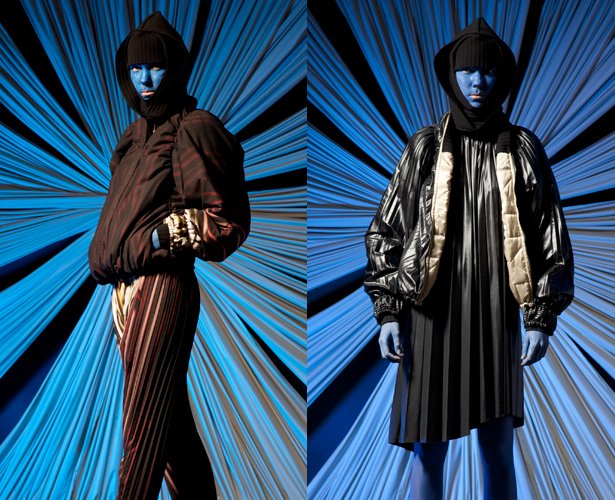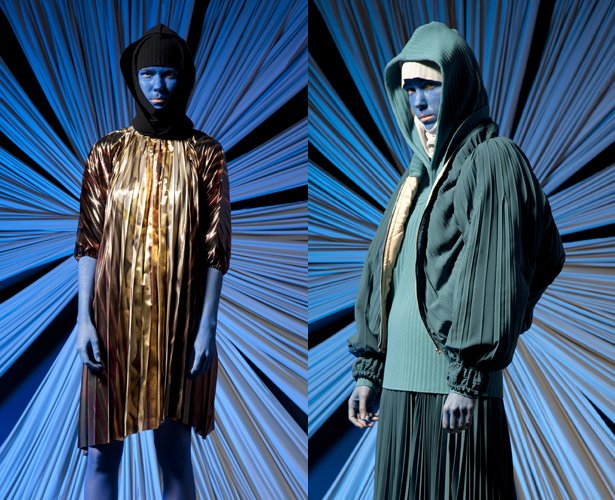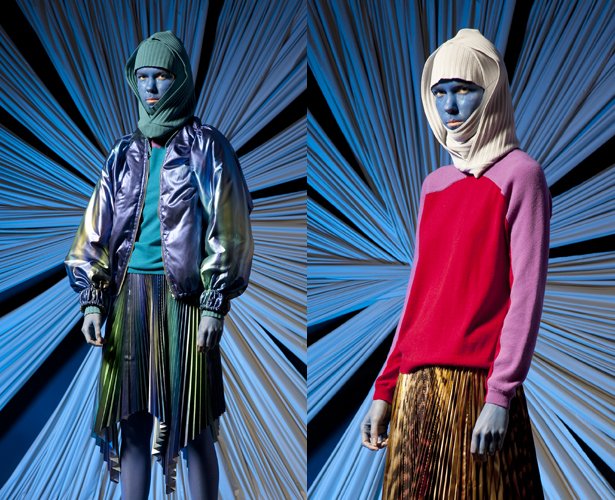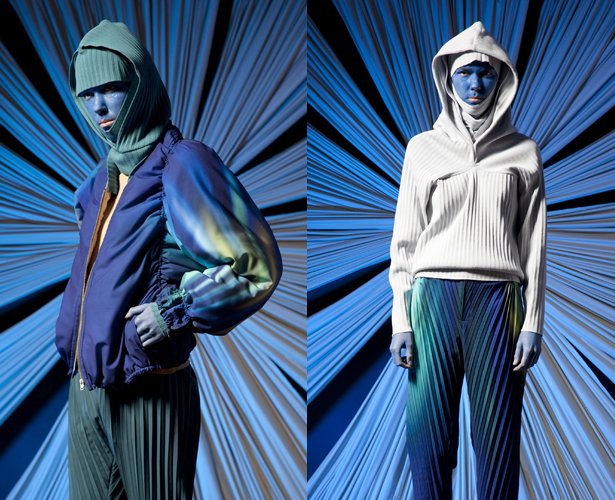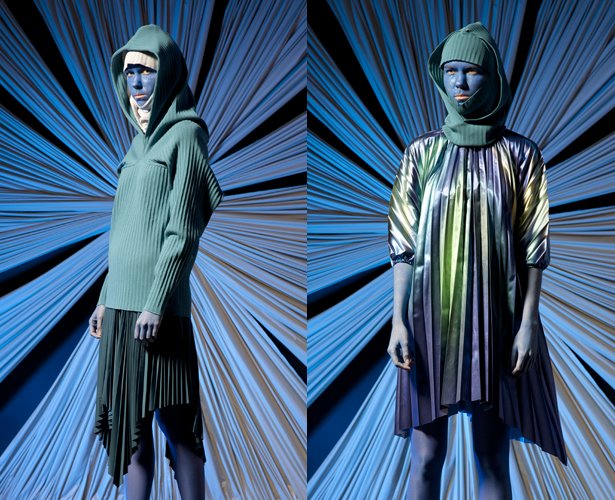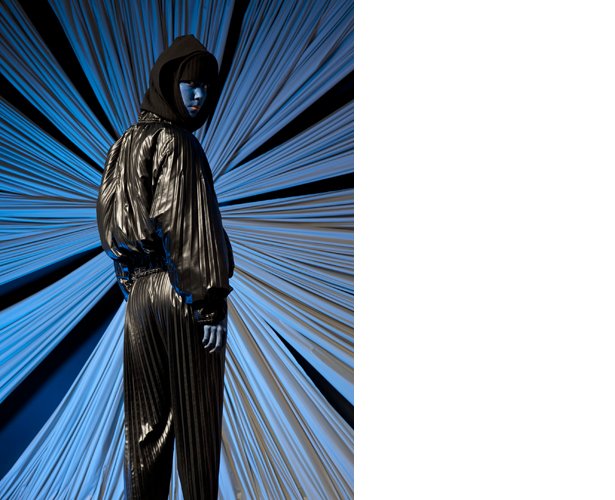 image of